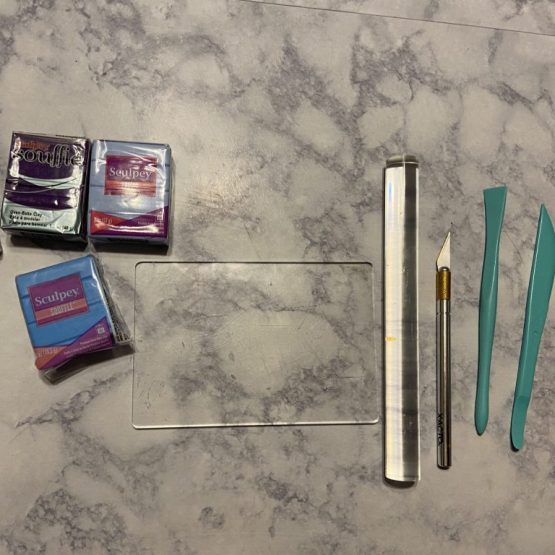 Getting Started
I have seen lots of people do many different beautiful polymer clay slabs to cut earrings out of and decided I wanted to try it for myself. I decided to start with something simple and try something more abstract instead of something more detailed like flowers.
Mixing Colors
I used four colors (purple, two shades of blue, and yellow) of Sculpey Premo and Souffle clay in order to create all the colors I would be using.
First I conditioned each color separately in order to make the clay easier to work with. Then I used a pasta maker to blend the colors together until I got the desired colors. I ended up with a light purple, dark purple, light blue, yellow, green and grey.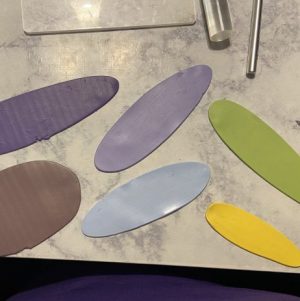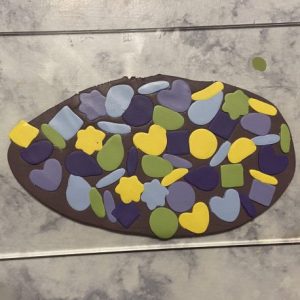 Adding Cutouts
I used the grey color as the background and the lighter colors I layered on top. I used small cutouts to cut a variety of geometric shapes out of the clay and then placed them on top. After I got my desired pattern I used an acrylic roller to press the shapes into the background.
The Final Product
After creating the pattern I used a variety of cutters to make different shapes. I then baked the pieces. After they cooled I connected the pieces using jump rings.