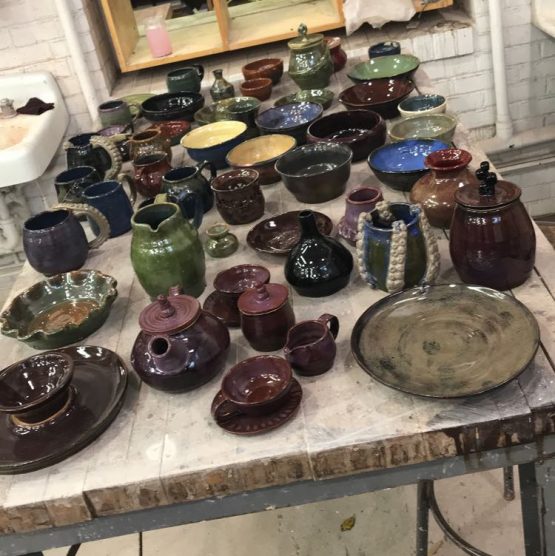 Starting Pottery
In my senior year of college I took a wheel thrown pottery class and absolutely fell in love. I was probably in the studio at least 20 hours a week. I was able to go from failing every piece to being able to turn in about a 100 completed pieces at the end of the semester.
Creating the Studio
After graduating college I knew I couldn't stop creating pottery so I had to find somewhere to continue working. After doing research on local studios and taking a couple more classes I decided to make my own.
We had an old barn on the family farm that was just filled with 10 years of junk. I got to work right away cleaning out the barn and even found some hidden gems along the way. After cleaning out the space We power washed everything to get rid of 10 years of grime and painted the walls sunshine yellow.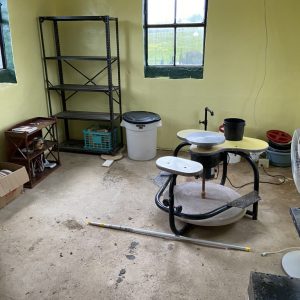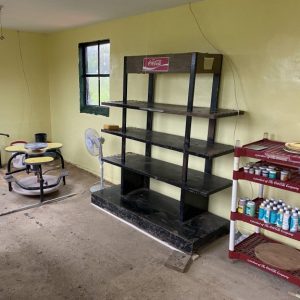 Adding the Equipment
The next step was to add all the needed equipment. I was able to get a wheel off of Facebook marketplace and found old Coca-Cola shelves to give the space some personality. I also added some more storage as well as a speaker.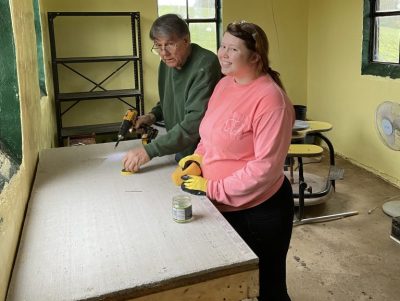 Building a Wedging Table
Next I needed a wedging a table so we decided to build one. My grandfather helped me build a table base and then we added a piece of concrete board on top. It took all day but we got it done and its the perfect addition to the studio.
Mug Mania
Even though I didn't have a kiln yet I started working on my favorite piece to make, mugs. I made kraken mugs, mermaid mugs and more.
Once we get the kiln up and running these pieces will be up for sale so stay tuned!